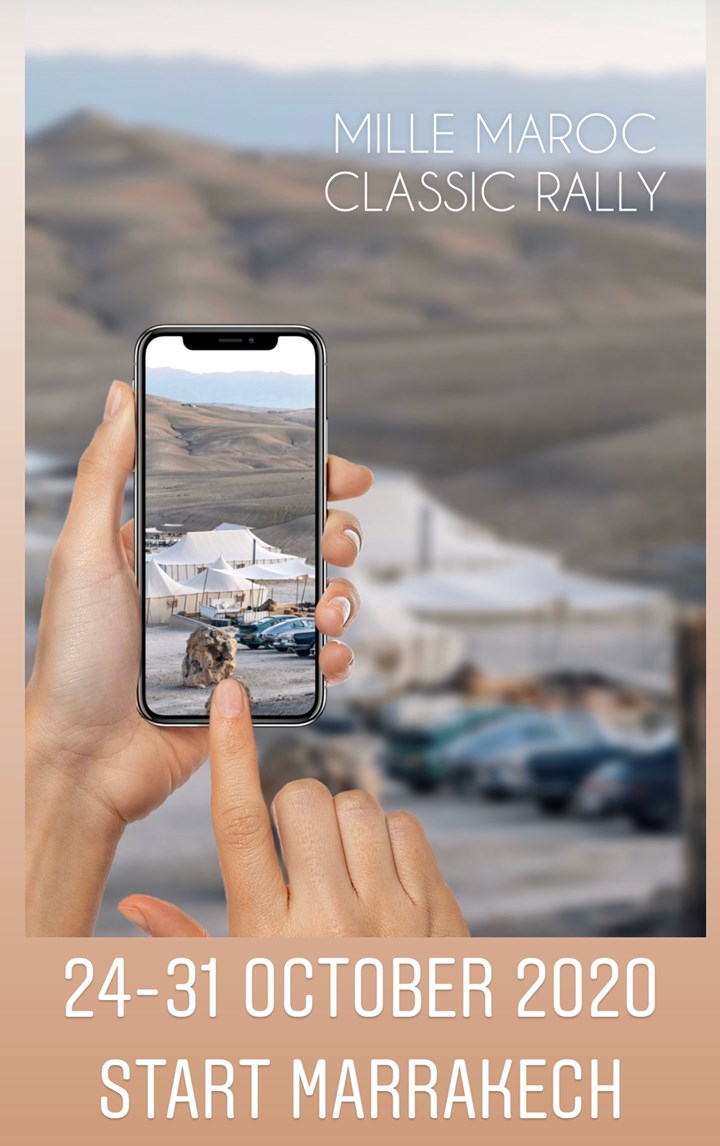 Type· Type
24 October 2020 31 October 2020
Marrakech
Marrakech
Radelet Jean Jacques
+212663242428
LE MILLE MAROC CLASSIC RALLY 
It is when winter will timidly point the tip of its nose that I invite you to meet us on Le Mille Maroc Rally classic from Marrakech from October 24th to 31st, 2020. 

A "haute-couture" meeting where travel gives way to adventure while cultivating art of living, elegance and culture, they will take you off the beaten track associated with the beneficial ray of Moroccan sunshine from 24 to 31 October 2020.

PROGRAM
An appointment for 6 days of adventure on more than 1100 km.

A course as varied as it is amazing, to discover: TELOUET, AIT BEN HADDOU, TISSINT, TAROUDANT, AGAFAY DESERT, LAKE LALLA TAKERKOUST, MARRAKECH.


It is never about speed but always about the art of living and passion for cars.


TRANSPORT / Saturday 17 October 2020.
The transport of your vehicles on a car carrier truck will be carried out eight days before the departure ( +- 17 October) the exact time and date will be communicated to you at the time of your registration according to the country and the address of your residence.

We remain at your disposal for any further information.
Radelet Jean-Jacques.
Contact : 00212663242428 - 0032475720792
E-mail: creaforyou.event@gmail.com 
http://monkeyrunrally.com/


Welcome to our Facebook page,
    ➡️ LE MILLE MAROC CLASSIC RALLY ➡️

: