Madrid,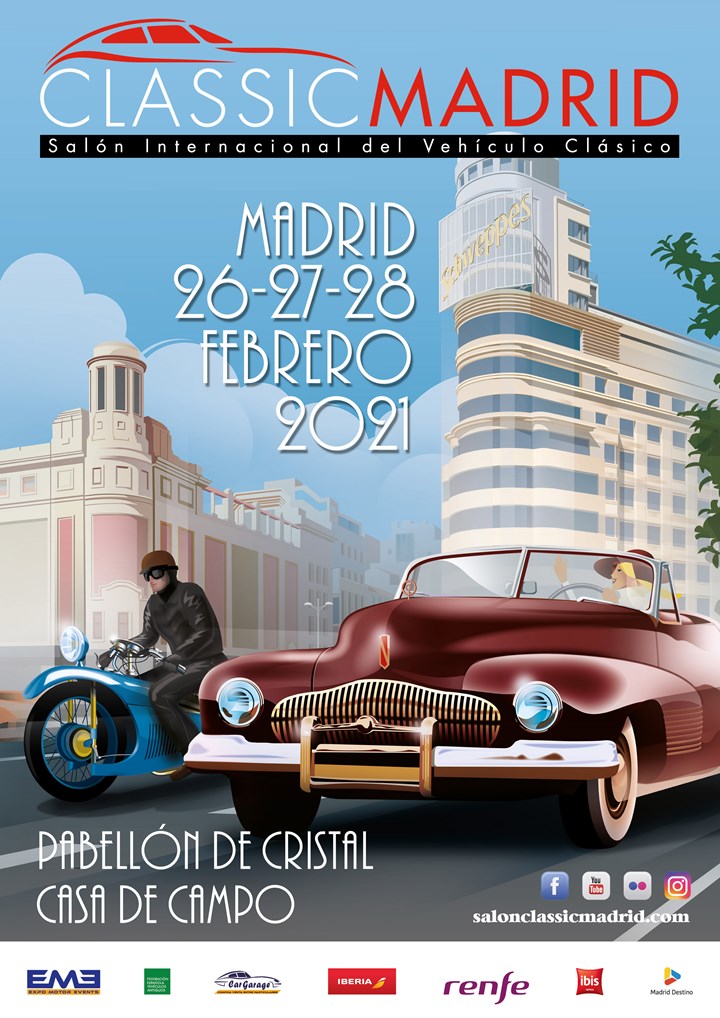 Type
26 February 2021 28 February 2021
Madrid 28011 Madrid
Expo Motor Events
For more than 25 years now, the Glass pavilion at the Casa de Campo de Madrid fairgrounds has hosted the largest exhibition and commercial event dedicated to the classic motor segment in Spain. The International Classic Vehicle Show brings together national and international professionals, companies, clubs and fans. This great scenario makes it possible to highlight the wealth and excellence of the automotive heritage that is preserved in Spain while promoting the commercial activity of the business and professional fabric of this sector.
The International Classic Vehicle Show, ClassicMadrid, will once again be a benchmark for motor enthusiasts whith the longest history in southern Europe on the last weekend of February. Hundreds of collectible and popular automobiles and motorcycles; thousands of references in automobilia (accessories, spare parts, pieces, etc); clubs and entities; and a wide program of activities to value actions an experiences related to automotive heritage will take place from February 26 to 28 in this emblematic space of the Casa de Campo in Madrid. 
ClassicMadrid 2021 will offer more than 35,000 square meters to celebrate the passion for the classic.
: