South Africa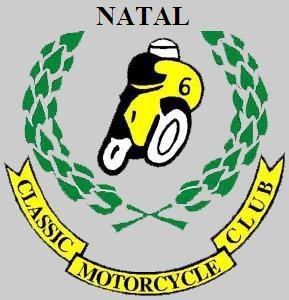 Type of vehicles

Classic Motorcycles

Founding Date

1981

Website

Facebook page

Email

Phone

+27 (0)82 465 8273

Contact Name

alan young

Contact details

South Africa


[email protected]
The Classic Motorcycle Club of Natal was founded in April 1981 by a group of passionate Classic Bike enthusiasts. The Club, along with its members, is dedicated to the preservation, restoration, exhibition, maintenance, promotion and use of classic motorcycles.

A classic motorcycle is defined as any motorcycle or motorcycle combination capable of being dated by the Southern African Veteran and Vintage Association (SAVVA) and such other worthy motorcycles and motorcycle combinations as may from time to time be considered suitable for classification as such by the club.

We keep statistical, historical and technical records of classic motorcycles as well as an up to date membership register reflecting motorcycles currently owned by members.

The Club organises and promotes competitions, trials and other events in which classic motorcycles can participate, provided that only motorcycles which have been dated or submitted for dating by SAVVA may participate in events sanctioned by SAVVA. The highlight event is our annual Natal Classic which is a regularity and reliability rally.

They have a wonderful library at their Club premises with a fascinating collection of motorcycle related books and magazines.
Articles written by the club
No stories or articles written by this club yet
Club Events
No events inserted by the club for the moment
---
Edit this club