Produced for only two years, the Dodge La Femme was the first automobile model dedicated exclusively to women. A masculine idea that turned out to be a far cry from women's aspirations.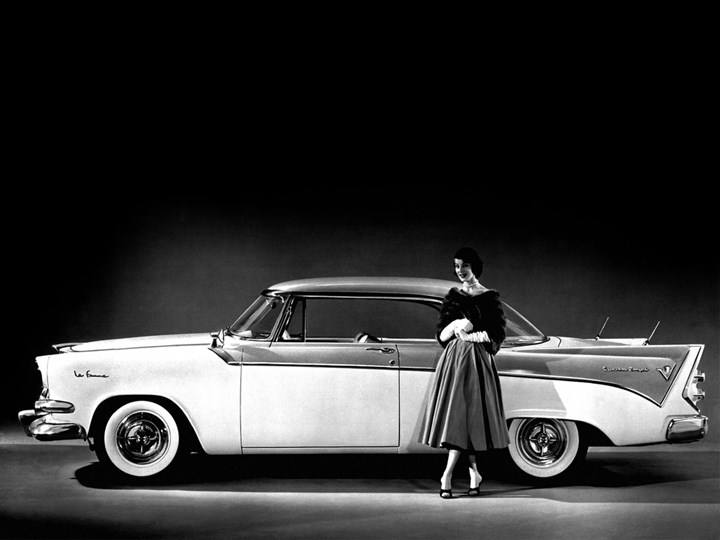 In the mid-1950s, American society was still very patriarchal: in the ideal family, the man worked and the woman looked after the household chores and the children. However, more and more manufacturers were interested in women, as they were the ones who made the majority of household purchases. The Chrysler Group saw an opportunity as more and more families purchased a second car. In 1954, Chrysler introduced a pair of concept cars called Le Compte and La Comtesse, two vehicles with a particularly distinctive "genre".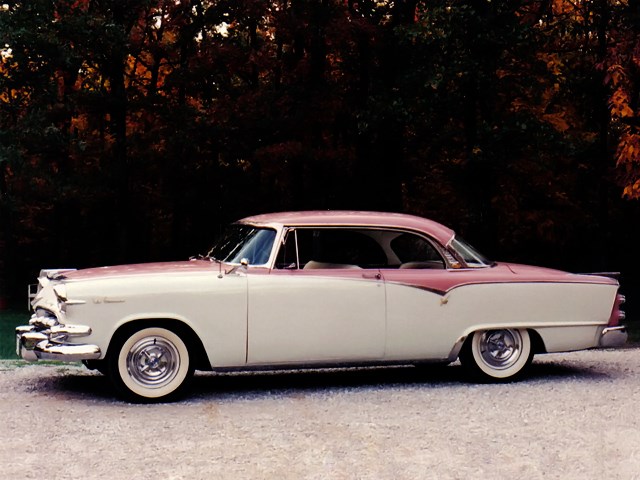 For women
In 1955, Dodge introduced "La Femme", a special finish of the Custom Royal Lancer coupe. The car was distinguished by its colours (white and pink), which were supposed to represent femininity, by the numerous chrome parts that made its lines look heavier and by the numerous specific logos. The interior was almost entirely pink, with wood trim in a similar colour. The Dodge La Femme came with a handbag, engraved with the owner's name, which could be stored in a special compartment behind the passenger seat. In addition, the car came with a powder case, lipstick, comb, cigarette case and other stylish accessories designed by Evans. With the slogan "By Special Appointment to Her Majesty... the American Woman.", the Dodge La Femme was not afraid to go overboard with glamour as it also included a hat and mackintosh. Nothing was too good for Madame...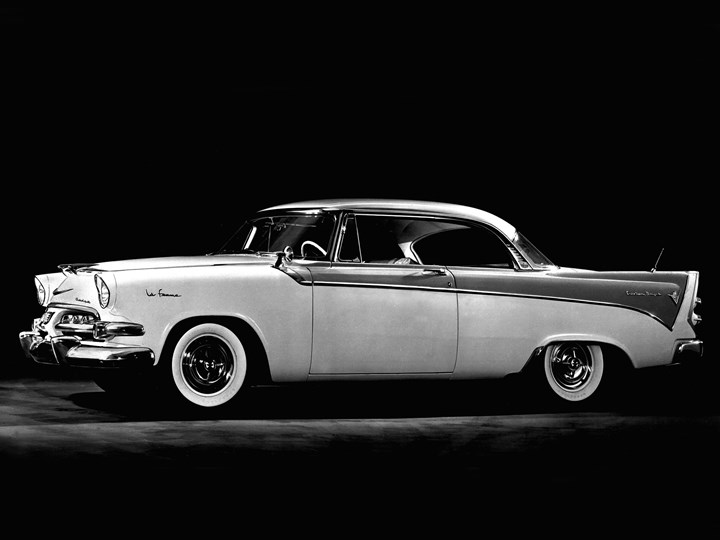 A second year
The following year, the "La Femme" was reinvented with new exterior colours and a looped textile interior: the roof was white with gold splashes, the seats had lavender highlights while the carpet had lavender highlights. The bag, however, was removed from standard equipment. In the end it was deemed too conceptual, and the Dodge La Femme disappeared from the catalogue at the end of 1956, it is rumoured that fewer than 2,500 cars were produced in two years. Unknown at the time due to a lack of publicity, this car did not find its audience for several reasons. The public's interest in the two concepts (Le Comte and La Comtesse) did not turn into an intention to buy. Secondly, the cars were far too caricatured to appeal. Finally, it was shown that women do not look for a different vehicle than men, contrary to what Chrysler believed. Almost 70 years after its launch, the resounding failure of the Dodge La Femme still serves as a textbook case in American marketing schools...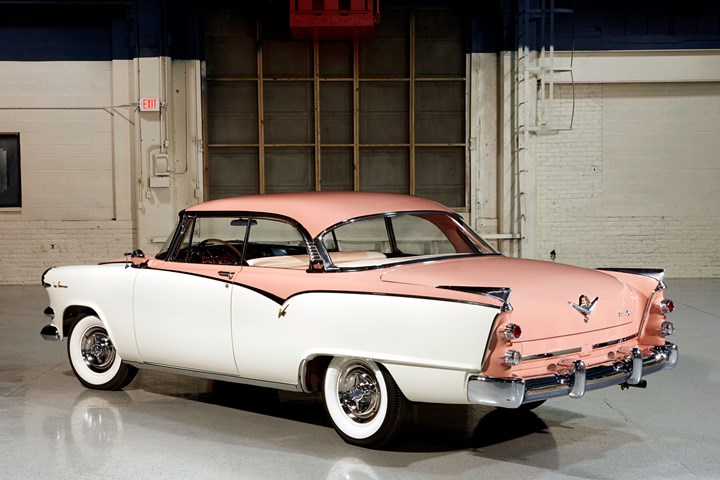 About the author: