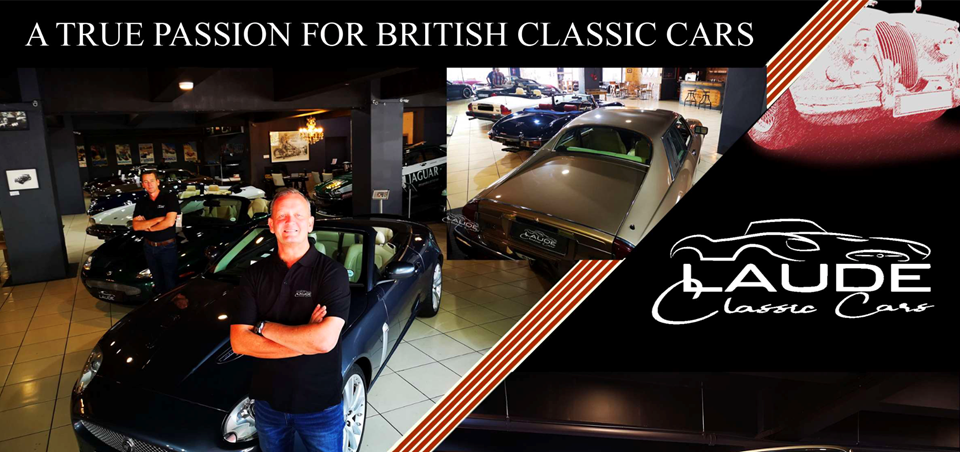 "A Small Spark That Ignited a Roaring Fire"


This best describes the passionate love affair that Clinton Laurens and his team at Laude Classic Cars have for classic cars.
Clinton's brainchild, Laude Classic Cars, has become the hub of classic car trade, not only in the Western Cape but across the whole of Southern Africa. Specializing n luxury British classic brands such as Rolls Royce, Bentley, Daimler,etc.
There is an undoubtable reminiscence when seeing the patina's leather, British steel and beautifully restored classic cars that grace our elegantly laid out showroom. You can see that
classic British cars are the lifeblood of Laude and Clinton, being a 3rd generation Jaguar connoisseur, has fine-tuned both his team and his own craft in procuring the best in British classic cars in Southern Africa.
You are guaranteed to see some amazing variations of British classics at Laude Classic Cars and they are sure to keep you coming back for more.
Come in, spend some time at our showroom, have a coffee or bite to eat at our amazing Crankshaft Cafe & take it all in.
Feel tree to visit our toy shop...Anytime!
Website: www.laudeclassics.com
Facebook: https://www.facebook.com/LaudeCars
Instagram: https://www.instagram.com/laudeclassiccars